Three Questions for Thomas Grimaud, Executive Vice President Engineering & Solutions
What is the evolution of the furnace market?
The global furnace market is mostly represented in the
refining
,
petrochemical
and
hydrogen/syngas
segments.

During the recent years, the furnace market has experienced a strong slow down, in particular in 2017 with more than 50% reduction in volume as a consequence of the oil crisis. The furnace market has been partially recovering since then, although demand levels are still far from where they were before the crisis, while client expectations and demand patterns have changed considerably.
The main driver of the furnace market remains cost effectiveness, but this driver is expressing itself in 2 different ways:
On the higher end, the global process furnace market is evolving towards more integrated offers to improve refining and petrochemical operations with multiple services, from complete design to delivery including after sales services for new assets, to integrated revamping approaches in which energy efficiency, compliance with stricter emissions standards, but also connected and remote operation optimization are bringing added value. This results in lower total cost of ownership to clients.
On the lower end, there is a drive towards lower cost execution, driven by fabrication and component sourcing in cost competitive countries, mostly in Asia.
What is the strategy of the furnace activity within Axens?
In order to respond to these needs Axens is now developing the historical Heurtey Petrochem furnace activity under the Heurtey Petrochem Solutions brand, with a drive towards
higher value to clients
i.e. more technological content and integrated products and services. This includes the development of our proprietary
furnace simulation software
from our subsidiary
PFR Engineering Systems,
such as the well known Reform-3 and FRNC-5, but also the development of remote operation optimization for our clients through our
Connect'In™
offering.
What is the impact of the acquisition of Heurtey Petrochem by Axens?
The acquisition has considerably reinforced the financial strength and the technology drive of the Heurtey Petrochem Solutions furnace activity, while maintaining some of its key differenciators such as the capacity to work on multiple licensor technology. Specific confidentiality procedures and IT architecture within the Group have been put in place to provide our clients with all necessary guarantees. Besides, Heurtey Petrochem Solutions continues to deliver a global service to our clients with execution centers in Houston, Paris (Rueil Malmaison), Mumbai, Seoul and Saint Petersburg, and holds to date the largest number of furnace references in the world, alongside to being a pioneer of furnace mega-modules.
Thomas Grimaud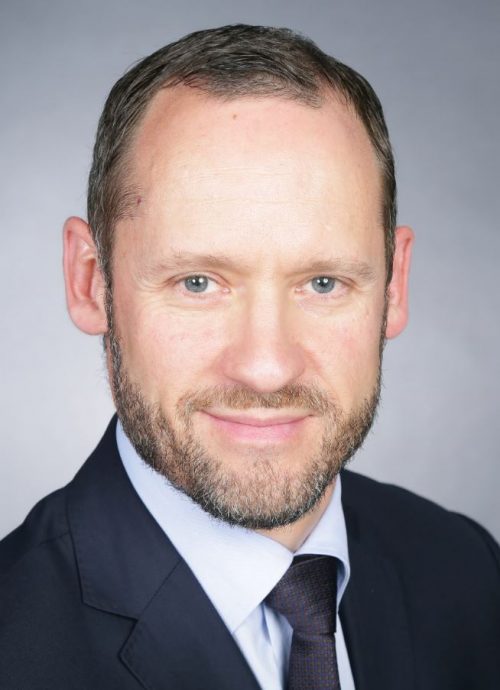 After graduating as a process engineer from Ecole Nationale Superieure de Chimie Paris, and later on obtaining the Insead global executive MBA, Thomas Grimaud held various management positions in Total, Arkema and Manoir Industries before joining Heurtey Petrochem in 2015. He was appointed Executive Vice President of the Engineering & Solutions Business Unit of Axens in December 2018.