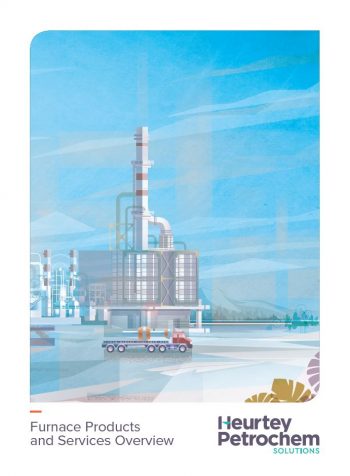 Furnace Products & Services Overview Brochure
Heurtey Petrochem Solutions currently operates in 3 markets and is recognized as a world-leading supplier of furnace equipment and services to the refining, petrochemicals and syngas & hydrogen markets.
Download our dedicated brochure to find out more about our served markets and solutions.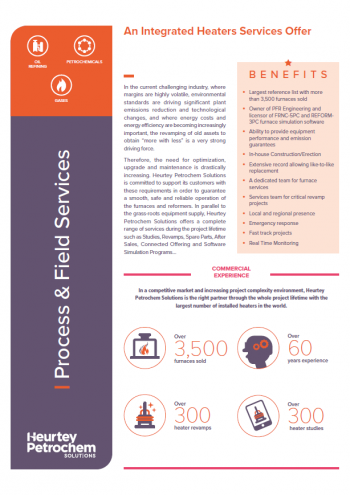 Process & Field Services
In the current challenging industry, where margins are highly volatile, environmental standards are driving significant plant emissions reduction and technological changes, and where energy costs and energy efficiency are becoming increasingly important, the revamping of old assets to obtain "more with less" is a very strong driving force.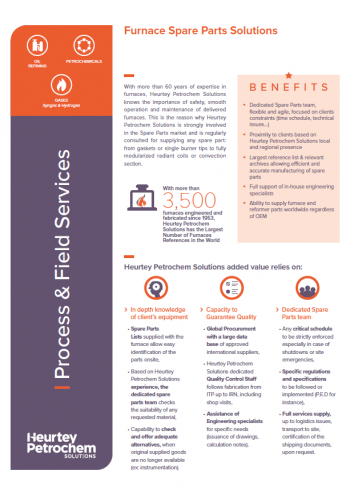 Furnace Spare Parts Solutions
With more than 60 years of expertise in furnaces, Heurtey Petrochem Solutions knows the importance of safety, smooth operation and maintenance of delivered furnaces. This is the reason why Heurtey Petrochem Solutions is strongly involved in the Spare Parts market and is regularly consulted for supplying any spare part: from gaskets or single burner tips to fully modularized radiant coils or convection section.